News & Events
Completion of Aluminum Dome Roof construction in Burgan Cape Terminal, VTTI.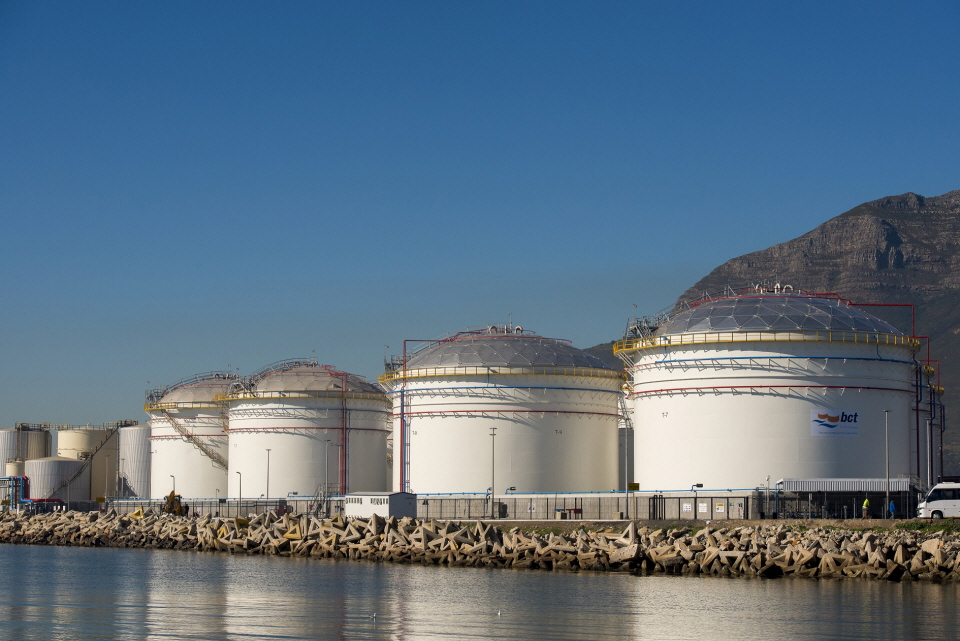 Item : Aluminum Dome Roof, Honeycomb Internal Floating Roof
Country : Cape Town, South Africa
Client : Burgan Terminal company, VTTI.
Q'ty : Aluminum Dome Roof x 10tanks, Honeycomb Internal Floating Roof x 4tanks
World Bridge Industrial Co., Ltd., finalized the supplying and construction for the purchase order from Burgan Terminal company in South Africa for the cover of tanks. When Burgan Cape Terminals officially opened in August 2017, it signaled a new storage era for the Western Cape of South Africa.
The facility in the eastern mode of the Port of Cape Town, is the province's first independent storage facility, and, unlike other privately owned storage terminals in the region, is not dependent on pipeline connections to feed it liquid products.
In addition to this important milestone, the facility. Which is 70% owned by VTTI with Jicaro and Thebe Investment Corporation owning 15% each, offers flexibility for oil companies in where they chose to source their product from as well as offering the option for blending.
Currently, the facility has a capacity for 122,000m3 of diesel and petrol storage and will offer the option to blend bioethanol and biofame. It has been designed to receive fuel product by sea, store it, and distribute it onwards by truck.