Railway Equipment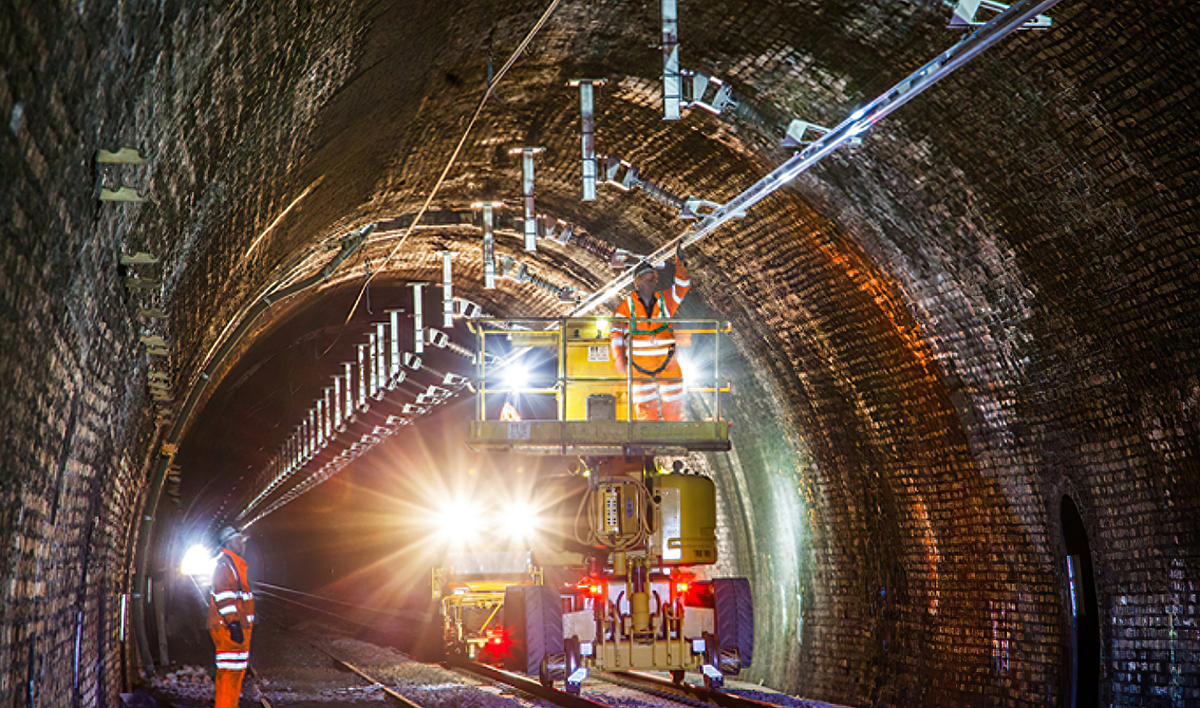 Conductor Rail
Rigid Overhead Conductor Rail System(ROCS) for narrow tunnels, high reliability and for special applications.
Practical Experience since 1984, now for up to 250km/h
Fault-free experience has been acquired since 1984. Over one hundred thirty tunnels, one hundred twenty depots, a dozen bridges and numerous special applications have been realized throughout the world, and on some stretches trains travel at speeds of up to 250 km/h. During test runs the speed of 302 km/h was reached.
.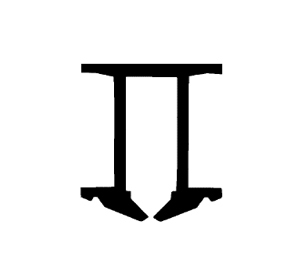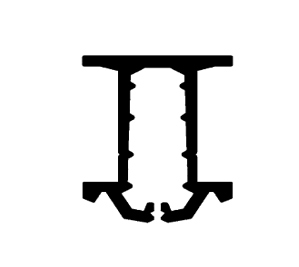 The diminution of infrastructure cots and the reliability and safety of rail operations are mainly factors, and always have been important discussion topics.
During installation, simple structure and equipment required.
Easy to install and maintain the system by the time efficiency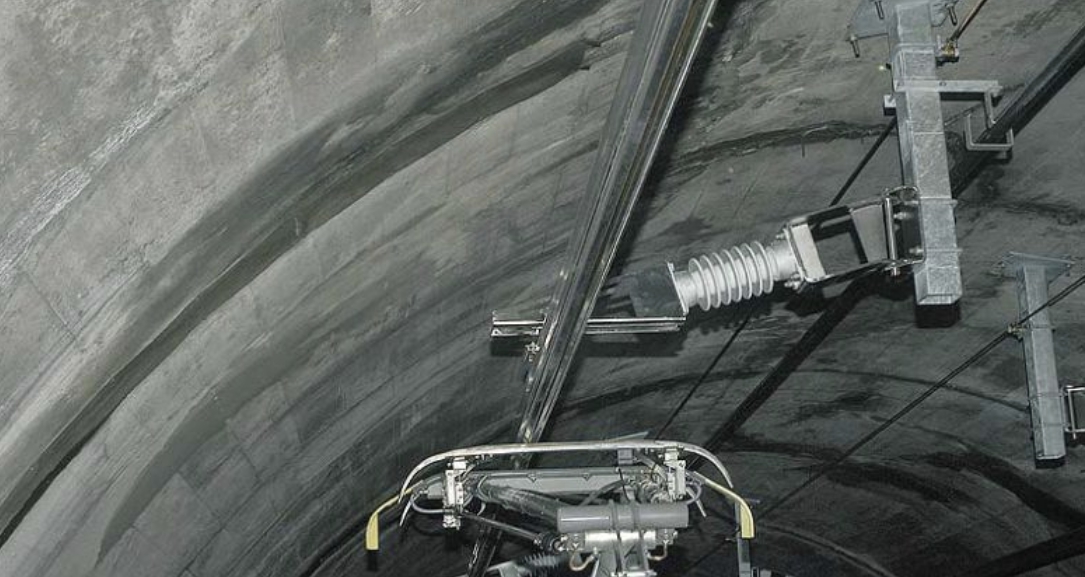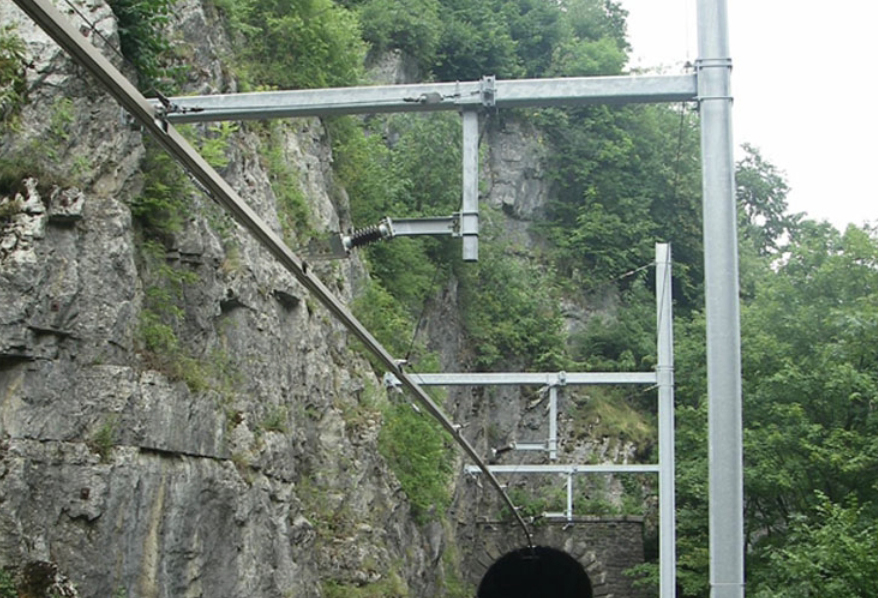 Railway References(Overseas)

YEAR

Country

Customer

Project / Location

Length

Installation

Voltage

Description

1992

KR

Korean National Railroad

Gwacheon Line

43.4km

Tunnel

AC 25 kV

First Korea R-Bar System 120km/h

1993

KR

Korean National Railroad

Bundang Line

33.8km

Tunnel

AC 25 kV

120km/h

2006

CN

LR

Wushaoling Tunnel

Lanzhou RB

40km

Tunnel

AC 25 kV

High Speed Tunnel

2008

CN

Urumchi Railway

Jingyiho Line North Tianshan Tunnel

12.5km

Tunnel

AC 25 kV

High Speed Tunnel

2011

KR

Korail

Bundang Line Extend

24km

Tunnel

AC 25 kV

South-North Extend Tunnel 120km/h

2012

CN

Guangzhou

Guangzhou Freight Line Kiangmen Tunnel

16.3km

Tunnel

AC 25 kV

High Speed Line

2012

KR

Korail

Yongsan-Gajwa

11.8km

Tunnel

AC 25 kV

150km/h  Tunnel and Station

2014

CN

Xining Glomud Railway

New Guanjiao Tunnel

65.29km

Tunnel

AC 25 kV

New Double-track 2 x 32.645km

2014

CN

Urumchi Railway

Tufu No.2 Line Mid Tianshan Tunnel

45km

Tunnel

AC 25 kV

High Speed Line

2015

GB

Network Rail

Stanton Tunnel

1.2km

Tunnel

AC 25 kV

British First High Speed Tunnel 230km/h

2016

GB

Network Rail

Severn Tunnel

14.4km

Tunnel

AC 25 kV

High Speed Line

2018

TW

TRA

Taipei Tunnel Phase 1

1km

Tunnel

AC 25 kV

High Speed Line

2019

KR

Korean National Railway

Bujeon~Masan Double-track

10km

Tunnel

AC 25 kV

First Korea 200km/h R-Bar System

2020~

Korea

Korean National Railway

GTX-A Line

42.6km

Tunnel

AC 25 kV

250km/h R-Bar System
Railway References(Main Projects in Korea)
| | |
| --- | --- |
| Project name | Bujeon-Masan Double-track |
| Supply | Material of High Speed R-Bar System |
| Delivery Date | 27th of May. 2019 |
| Material Supplier | World Bridge Industrial Co., Ltd. |
| Contractor | SK E&C |
| | |
| --- | --- |
| Project name | GTX-A Line |
| Supply | Construction and Material of High Speed R-Bar System |
| Delivery Date | Expected 29th of June. 2024 |
| Material Supplier | World Bridge Industrial Co., Ltd. |
| Contractor | DL E&C |